Vidit Bhargava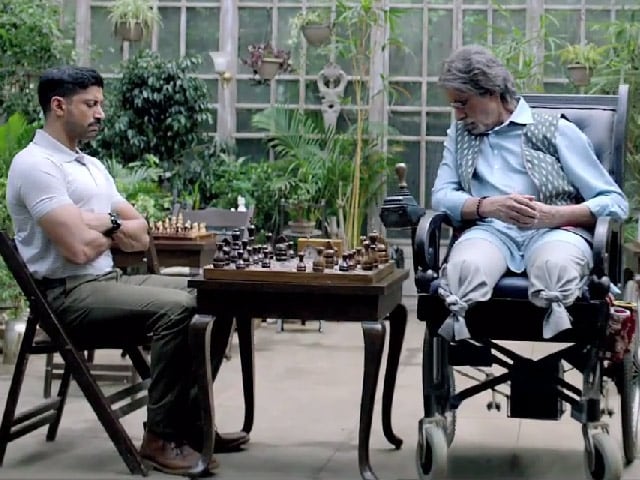 Bejoy Nambiar's Wazir has been a much hyped release, with the trailers coming out more than an year before the release. In fact the project itself has been in development longer than 10 years, and to be honest, Wazir does bring with it some new and interesting ideas but is far from perfect.
But first, What exactly is a 'Wazir'? I've been asked this question several times, in fact, in the theatre I found people looking up the chess term, when it first pops up.
Wazir is actually 'fairy chess piece' found in certain variants of chess. It's a combination of a rook and pawn. It's an upgrade to the pawn but a downgraded rook. it's function is much like the rook but it can only move one step at a time.
There's a lot to like about the movie. To begin with the central idea of the movie is extremely powerful and very interestingly put forward. Wazir is one of those movies that are worth a watch for the idea alone. But apart from the idea, we also have some amazing acting at play here. The chief actors, Amitabh Bachchan (
who gets the movie's most of the one liners, the one about learning to learn being particularly striking
), Farhan Akhtar and Manav Kaul (of Kai Po Che fame) Are flawless They make the movie extremely enjoyable, even when the screenplay slips.
Shantanu Moitra's soundtrack is top notch. The title song 'Tere Bin' and a chilling 'Tere Liye' are the highlights, the music holds the screenplay very well and is very intelligently used by Bejoy Nambiar, producing the right effects at the right time. Nambiar also executes the action sequences with much aplomb. Making it an engaging watch throughout and at 1 hours 40 minutes it's a tightly woven thriller.
But where Wazir falls short is the poor sketching of its central character. The Character portrayed (
excellently played by Farhan Akhtar
), is extremely irresponsible and For a movie based on the much nuanced game of chess, it's ironic that the he's prone to making some very rash decisions. And this is Wazir's biggest problem. To keep things consistent with the character, the script takes turns which could have been executed better if the Farhan Akhtar's character had been better written ultimately leading to an underwhelming climax. I get where some of this is coming from, ultimately everything adheres to the central idea But perhaps the movie needed a lot more time than the screenplay gives it, to build a much more nuanced character than what we get.
As I mentioned previously, the idea of Wazir has been in development for over 10 years. It's a variation of Vidhu Vinod Chopra's original project "The Fifth Move". Chopra's Fifth Move was ultimately shelved even as Robin Williams and Anthony Hopkins were reported to have been signed for the movie. Chopra didn't want to make an Indian version at the time because he felt that the Indian Audience wouldn't want to watch such a movie. . It was about two men playing a game of chess, in which one player is dead and the another, alive and even though this setting is extremely different from wazir offers, I feel that the central idea was stil the same. Wazir feels like a toned down version of the same concept. It also tries to add an element of suspense to the movie, and while it is indeed a captivating reveal (Again, credit to Nambiar for an excellent execution!) but doesn't succeed entirely, much of it was easy And somewhat obvious. Again something you don't want to happen in a movie based on chess of all things.
Overall, Wazir is a constantly engaging and enjoyable watch, with an uplifting soundtrack, brilliant direction and flawless acting but a poorly sketched out central character bogs the script down and what could ultimately have been a very special movie is reduced to a terrific execution of a flawed screenplay. Perhaps, Chopra should have used the fifth move as it is, and we'd have got a far better movie.
Rating: *** (Worth a Watch)